Hospice and Palliative Care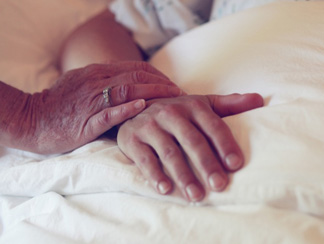 Hospice and Palliative Care provides comfort oriented end-of-life care for patients with a life expectancy of six months or less in Routt, Moffat and Grand counties. Services help ease the physical, emotional and spiritual pain for patients and families through complete support and skilled personalized care at home, in nursing homes and assisted living facilities.
We have been providing Hospice care for more than 25 years and are the only Hospice provider in the Yampa Valley. Our committed and compassionate Hospice team includes a medical director, nurses, physical therapists, Certified Nurse Aides, medical social workers, a spiritual care and bereavement coordinator and dedicated volunteers. Hospice staff are available 24 hours a day and travel to the remotest part of each county to care for patients.
Support for families is an important part of our program. We guide families in caring for their loved one at home and provide grief counseling for one year following a loved one's death. Our specially trained and dedicated volunteers are available to cook meals, run errands and help families with other support needs. For more information about Hospice and Palliative Care, please call 970-871-7692.
Rollingstone Respite House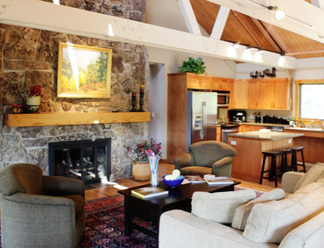 The Rollingstone Respite House provides comfortable rooms and a warm setting for Hospice patients who are not able to live their final days in their homes. Complete, 24-hour Hospice services are available. A kitchen, dining room and living room area are available to families visiting their loved ones. The Rollingstone Respit House also hosts bereavement support activities and Hospice volunteer events and trainings. It is located at 480 Rollingstone Drive in Steamboat Springs. For more information, please call 970-871-7692.
Youth Resiliency Program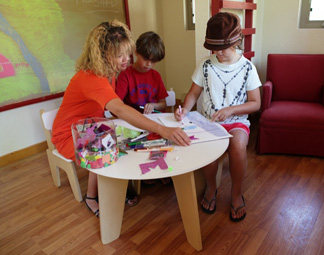 Our Youth Resiliency Program supports kindergarten through college-age youth experiencing different types of loss including the death of a loved one, divorce and abandonment. We use age appropriate activities to help participants reframe loss so they are better able to navigate the grieving process and reconnect with their confidence going forward.
This program helps children K-12 find hope and healing by: Helping them communicate their grief in a safe and comfortable setting, giving them the opportunity to connect with peers who have experienced similar loss, and helping build self-esteem and self awareness through creative expression and physical activities.For more information about our Youth Resiliency Program, please call 970-871-7628 in Routt County and 970-871-7682 in Moffat County.
---
Support Hospice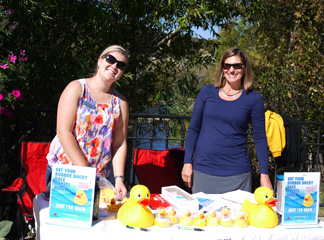 Volunteer
We depend on volunteers to provide complete support for Hospice patients and families. There are many ways volunteers can help including working sharing hobbies, interests and conversation with hospice patients and supporting families by preparing meals, running errands and doing light household tasks. Volunteers are also needed to help with many aspects of our Daffodils for Hospice and Rubber Ducky Race fundraising events. Hospice volunteers attend a two-day certification training and committ to volunteering for one year. Learn more about our Volunteer Program.
Fundraisers
We provide complete care and support to Hospice patients and families regardless of their ability to pay. This is possible thanks to donations and generous community support and participation in our annual Hospice fundraisers - Hospice Daffodils in the spring and Rubber Ducky Races in the fall. Please contact us to learn more about sponsorship and volunteer opportunities at these beloved communinity events. For more information about these events, call 970-871-7609.
---
Resources
A guide to accepting or refusing medical treatment, Living Wills, Resuscitation Directives, Substitute Decision Makers and Medical Guardians. Includes these forms: Medical Power of Attorney, Living Will, CPR Directive. From the Colorado Hospital Association.
---